From any device, every time
ScriptX.Services is our evolving cross-browser solution, developed to bring consistent print formatting and appearance to Chrome, Edge, Firefox and Safari
Cross-browser solution for printing across the cloud and to devices connected to on-premise servers or individual PC workstations
Using our cloud hosted service ScriptX.Cloud to convert web pages to printable PDF instantly with a click of a button
Discover the power of ScriptX.Services for yourself!
Try our samples first, then place your order to receive the first six month free!
ScriptX.Services web to print software
consistent formatting and appearance of printed output wherever it is needed
ScriptX.Services is the browser-based web to print software solution that will guarantee that every single document that your organisation prints is identical every time it's printed. Whether you're printing legal contracts, wristbands or product and shipping labels , ScriptX. Services guarantees uniform web-based printing for every print job in any browser or device regardless of printer differences.
Powerful RAW printing capability allows precise printing for many applications including shipping labels, wrist bands and even kiosks. Our web print control software gives you total control over your company's document printing operations, ensuring you have full web print control wherever in the world you might be.
How can ScriptX help your business?
Watch the introduction video, then see our selection of how-to videos on our Youtube channel.
How our web to print solution can help you
ScriptX.Services gives you consistent browser-based printing across your entire company, both locally and internationally.
Six months free with all license orders
Order ScriptX.Services today to redeem the offer
With ScriptX.Services every browser's setting can be controlled for specific documents so that printed output is always identical.
Not ready for a full license, we have you covered with ScriptX.Cloud. Allowing easy conversion of any web page into a printable PDF. An easy way to provide "download this page" as a PDF/XPS document.
We are trusted by global companies
List of industries we are focused on, consectetur adipiscing elit, sed do eiusmod tempor incididunt ut labore et dolore magna aliqua. Quis ipsum suspendisse ultrices gravida.
Intercommerce Korea Co. Ltd is an online shopping service designed to make cross-border shopping simpler, easier and more cost-effective. The company is mainly based in South Korea but its global service has shipping networks in the USA, UK, Germany, China and Japan.
CompSol Corporation, based in Michigan, USA, provides all-inclusive badging services for large companies, using the latest technology for capturing badge-holder data and photographs, maintaining access categories, printing badges, and storing text and photo data.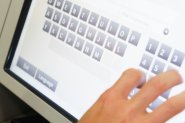 Based in Ireland, Dovetail Technologies Ltd specialises in bespoke software systems which enable their clients' businesses to run more efficiently.

ScriptX from Mead & Co Ltd is the only software you need to make sure you get consistent browser-based printing for every type of document
How To Print From a Browser Without a Dialog Box? This is a question that frequently gets asked, either by a developer seeking a technical
In February 2022 Orchestrator for ScriptX.Services for Windows PC as a separate install was released to provide a solution to issues resulting from multiple users signing
Standardised web printing
ScriptX.Services is the only web printing software that can offer the level of control and flexibility required for consistent printing from different connected devices. We promise you'll love it, and with the first six months free with each license there's nothing to lose.